A Second Career Overflowing with Impact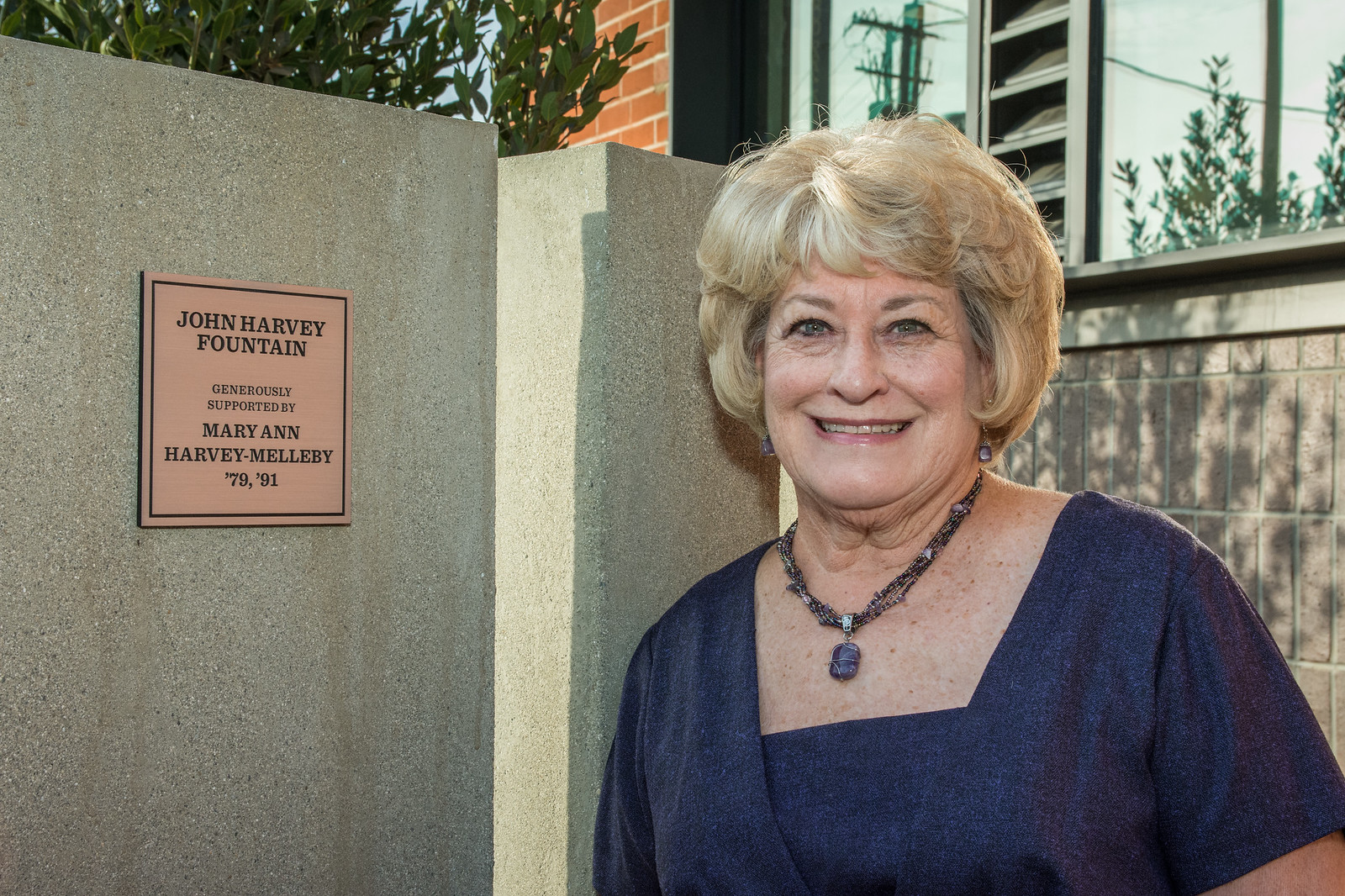 Mary Ann Harvey-Melleby '79, MS '91 
When Mary Ann Harvey-Melleby '79, MS '91 arrived at the University of La Verne as a founding student of the Campus Accelerated Program for Adults (CAPA), she was "scared to death" she would not be able to succeed in college. She was 32 years old, had two sons (ages three and seven), and was going back to school to pursue a new career after having already been a nurse. She credits her professors for her success: "University of La Verne changed my life. I had such a wonderful experience and am so appreciative of the time and effort my professors spent with me. They gave me the confidence that I could do this."
Indeed, it was faculty like English professor David Werner who helped Mary Ann overcome her insecurity about her writing skills. She then leaned into writing and ended up graduating cum laude with a bachelor's degree in journalism. The support from her professors didn't end there. Professor Maggi Wargin encouraged Mary Ann to consider a career in public relations and connected her to a hospital contact that led to a public relations internship. Thereafter, Professor Esther Davis, Chair of the Communications Department and Mary Ann's mentor, told Mary Ann about a West Covina hospital looking for a PR director. She applied and got the job. This was the start of a 32-year career in public relations, of which she "loved every minute." 
In the middle of that career, Mary Ann came back to the university and got a master's degree in organizational management. Her successful career and experience working for a water district led Mary Ann to run for public office. She ran a campaign and won, being elected to a four-year term as a board member of the San Gorgonio Pass Water Agency. After serving in that fascinating and rewarding role, she happily retired.
Mary Ann doesn't consider herself wealthy, but still wanted to give back to University of La Verne in a lasting way after it had given her so much. She also wanted the gift to be made in memory of her son John, who died at the age of 29 from an undiagnosed heart condition while studying to be a minister for the Church of the Brethren. She decided to make a blended gift by naming the university in her will and combining that with a cash gift to help fund the new Ludwick Center for Spirituality, Cultural Understanding, and Community Engagement. She chose to name a water fountain at the center in memory of her son due to its peaceful nature and use of water, reflecting her career in the water industry that the university helped set the foundation for. Today, one can meditate or pray by the John Harvey Fountain. It honors his life and gifts of energy, commitment, boldness, and tender compassion. 
Mary Ann also chose to fund the Ludwick Center because she believes it enshrines the university's values—values that she strongly believes in as a lifelong member of the Church of the Brethren. "University of La Verne is very important to me," she says. "It changed my life. I wanted to make sure the quality of education that I received, and the experiences that I had, would be afforded to others in the future." To further preserve those values, Mary Ann has served on the university's Board of Trustees since 2000. 
Learn more about giving through a will or trust here.