Investing in Education in More Ways than One
Professor Emeritus Dr. Jack McElwee and Joy McElwee '69, MS '72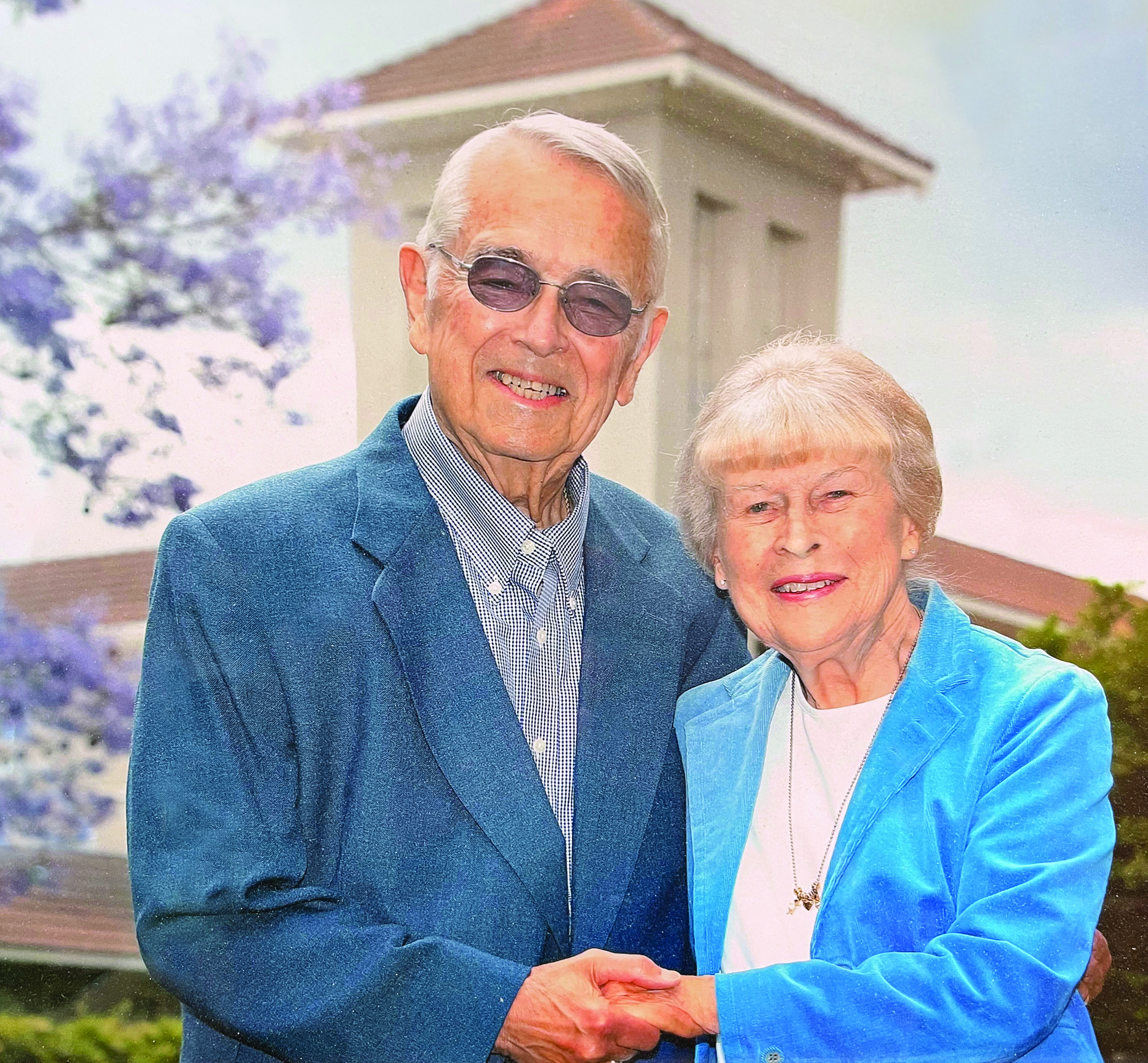 Once upon a time, there were two country kids named Jack and Joy. The grew up in a dairy-farm town in Pennsylvania and met each other through their Church of the Brethren community. Jack fed and herd cattle and worked in the coal mines. He was able to get a college education after serving in World War II. They dreamed of one day being educators, especially Jack who wanted to be a college professor. Jack and Joy got married and the following year left for California to pursue their dreams.
After a career in the aerospace industry, Jack became a professor at the University of La Verne's College of Business and Public Management, teaching for 45 years. His love and devotion toward his students earned him the university's Excellence in Teaching Award. Joy became a student of the university and earned a bachelor's degree in English, followed by a master's degree in teaching. She went on to have a fulfilling 33-year career teaching at Bonita Unified School District.
When the McElwees became empty-nesters, they wanted to give back in a big way. They learned about the opportunity to do a charitable gift annuity (CGA) with the university. A CGA is simple to setup: in exchange for a gift of cash or securities, the university makes annual fixed payments to the donor for the donor's life. In addition to financial security, a CGA provides the donor with an income tax deduction. 
After learning about these benefits, the McElwees established their first CGA. They were so impressed by the results that they ended up creating a new CGA for each of the following 12 years, thus increasing both their benefits and their donation to the university. They saw CGAs as a three-fold opportunity: "It allowed us to give back for what we had received from the University of La Verne, it was a financial investment where we would get some return on our money, and we were investing in a community we knew and believed in," Joy says.
Sadly, Jack passed away just before the couple reached their 70th wedding anniversary. Joy now had the daunting task of taking over the finances. The reliability of the CGA payments provided her with significant relief: "What's important is the annuity payments continue on in the same amounts with the last survivor seamlessly," Joy explains. "They did not cut in half like some of my other investments. I liked that."
The McElwees have designated their gifts to go to the McElwee Family Endowed Scholarship, providing scholarships to students with a passion for teaching grades K–12. "Coming from a farming community and knowing how hard it was for us to get our start, it feels good to know we're giving students a hand up," Joy says.
Learn more about charitable gift annuities here.