Celebrating Diversity with a Gift that Pays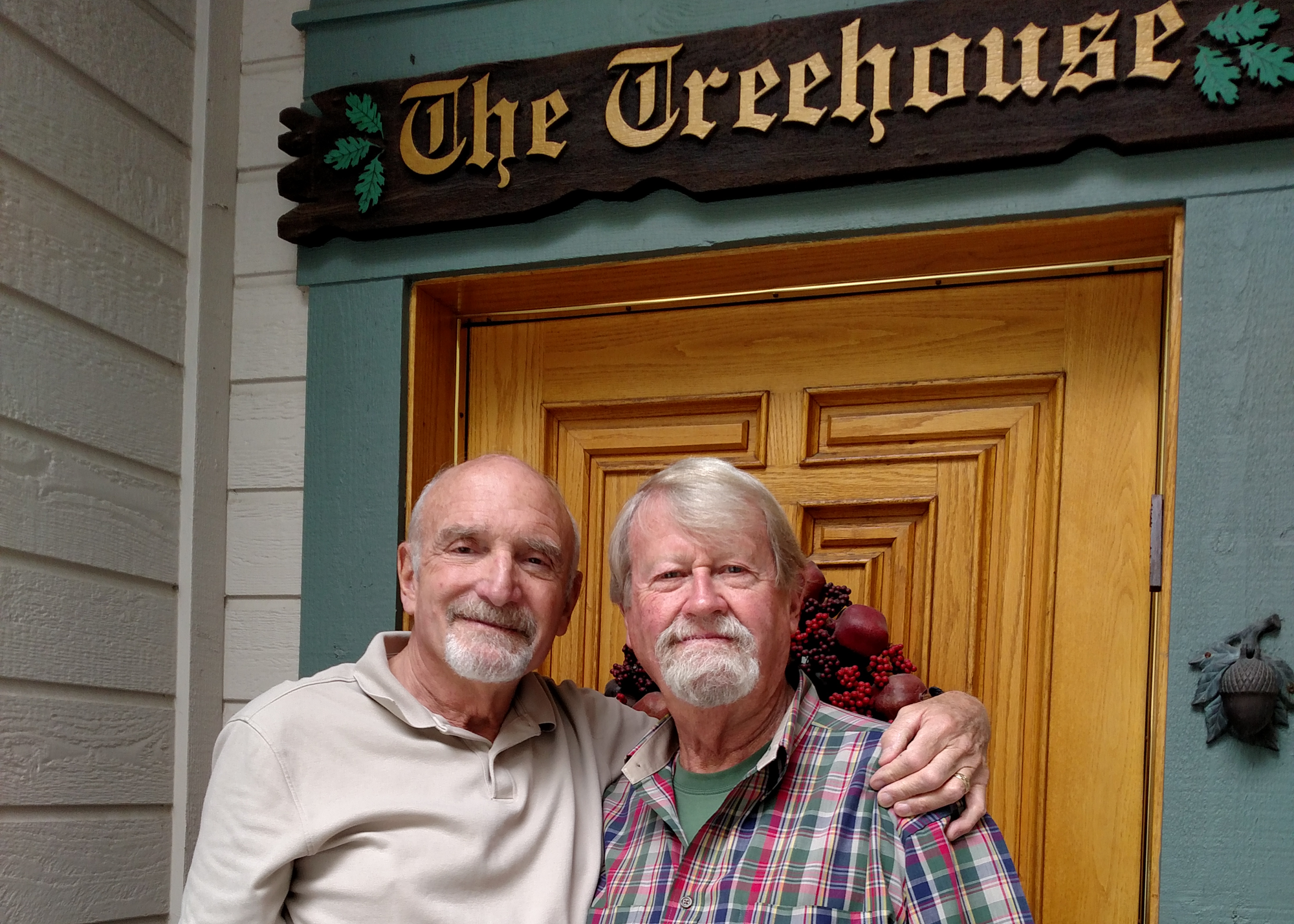 Bruce Warner '62 and Stan Notkin
Bruce Warner '62 and Stan Notkin have been together for almost 45 years. Married in 2008 when same-sex marriage first became legal in California, they are a true example of a diverse household. Bruce grew up in Southern California in the Christian tradition, while Stan grew up in New York in the Jewish tradition. Bruce was a teacher, Stan was an aerospace engineer.
Years before they met, Bruce transferred to the University of La Verne (then known as La Verne College) to obtain his bachelor's degree in history and general elementary credential. He went on to enjoy a fulfilling 35-year career in teaching, mostly as a middle school teacher. He credits the university with his success: "My experience at La Verne changed my life. Being able to leave home, live in a dorm, make new and lifelong friends, and obtain the degree and teaching credentials that I needed for a career that I ultimately loved was astounding."
When the university was building the Ludwick Center for Spirituality, Cultural Understanding, and Community Engagement, Bruce and Stan were looking for a way to support it. At that time, Bruce was experiencing challenges managing an apartment property his family had owned for decades. The maintenance and tenant management had become an overwhelming burden. His family was concerned about selling it because of the hefty capital gains tax that would be realized. Plus, Bruce relied on the rental income to supplement his teacher's pension. 
When Bruce's siblings finally made the decision to sell the family-owned property, Bruce and Stan were faced with paying a formidable amount of capital gains tax from their portion of the proceeds. With the help of the university's planned giving office and their own professional advisors, they came up with the idea of establishing a charitable gift annuity with the university, as well as making a cash gift. This was a "win-win" strategy because it would:
provide a significant charitable contribution deduction to offset capital gains taxes;
pay fixed income for life to replace the rental income; and
make an impactful gift to the university
As icing on the cake, the annuity payments exceeded the amount Bruce had been receiving from rent! He was happy to see that "the money goes right into my bank account every month. It is such a relief to know it will be there as I need it." 
In addition, Bruce and Stan used part of the proceeds from the property's sale to name the "Celebration of Diversity Courtyard" in the Ludwick Center. It was a gift that reflected their values: "Being gay, being a couple from differing religious backgrounds, and growing up knowing how important diversity is to our culture, we both were pleased to have that be the name of the place that we were going to help make possible." 
As for supporting the Ludwick Center, Bruce added: "It has been such an exciting thing to see how the university has grown and flourished, and to actually be a part of that growth."
Bruce is also glad to know these gifts will make a lasting impact. "Knowing that in some small way I can ease the financial burden for some future student is something that gives me so much pleasure." 
Learn more about charitable gift annuities here.